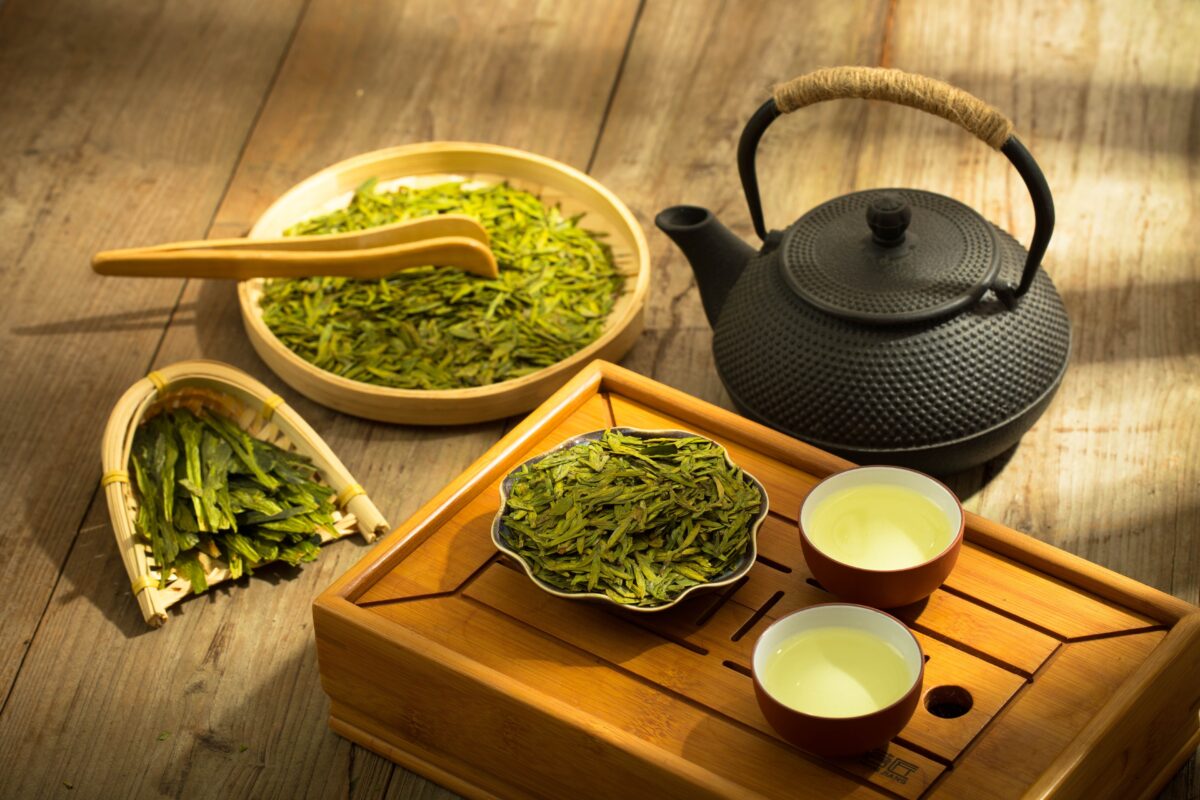 Reduction in All-Cause Mortality Correlates with Green Tea Consumption
Numerous large-scale studies with over 300,000+ participants have demonstrated that green tea consumption is associated with a significant decrease in all–cause mortality. Studies of this length and magnitude are rare.
A pooled analysis of eight population-based cohort studies in Japan examined the correlation between drinking green tea and all-cause mortality rates, and cause-specific mortality rates in Japan.
313,381 people participated (age over 40 at baseline) and were followed for an average of 17 years, during which 52,943 died.
Results of These Studies

People drinking 5 or more cups of green tea daily had a lower risk of dying from all causes, heart disease and stroke, compared to those drinking less than 1 cup per day.
Women drinking 1-2 or 3-4 cups daily had a lower risk of dying from cancer and respiratory diseases.
"Higher consumption of green tea is associated with lower risk for all-cause mortality in Japanese, especially for heart and cerebrovascular disease," according to the paper.
Studies Show 14% Lower Risk of Mortality due to Cardiovascular Disease
Two cohort
studies
in China also looked at green tea consumption as it relates to cause-specific mortality.
The studies involved 6517 participants, following them for a span of 8 and 14 years.
Results revealed that for those who consumed green tea and have never smoked, their risk of death was 11% lower.
The risk of mortality due to cardiovascular disease was 14% lower in people who consumed green tea, compared to those who did not. Cardiovascular disease is the leading cause of death worldwide.
The Amount of Green Tea Consumed Impacts Total Risk Reduction
According to the research, those who consumed 5 or more cups of green tea per day had a lower risk of dying from all causes, heart disease and stroke, compared to those drinking less than 1 cup per day.
The amount of green tea consumed has an impact on the total risk reduction, according to the studies.
Having
to
drink
such
large
amounts
of
green
tea
daily
may
be
a
struggle
for some people.
A great option is to take a high quality green tea extract supplement. Ideally, it should be formulated in a way to improve it's bioavailability.
Green Tea Bioavailability
The bioavailability of generic green tea catechins is quite low, around 1.68% in humans. In order to improve the absorption, delivery and efficacy, our Green Tea product has been formulated with Liposomes.
Catechin (KA-teh-kin) – A substance found in tea that helps protect cells from damage caused by free radicals. They are reactive oxygen species (ROS) scavengers and metal ion chelators.
"The higher the catechins content in tea, the higher the antioxidant activity." (1)
Renue By Science offers
organic Liposomal Green Tea Extract. It was recently used in a human study, which showed 10x greater absorption, due to Liposomal delivery.
Human Study on LIPO Green Tea Showed 10x Greater Absorption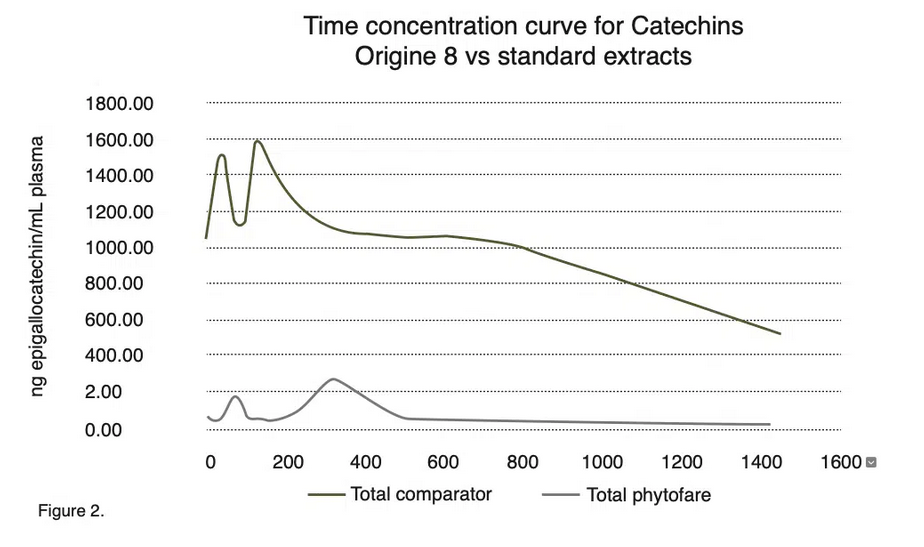 The results of the study showed exceedingly high efficacy through improved absorption of all 8 of green tea's catechins.
The Liposomal extract delivered an average concentration of catechins of 11,630 ng/ml compared to a concentration of 930 ng/ml delivered by the standard green tea extract. This is a 12-fold greater average concentration.
The most notable and potent compound found in green tea is Epigallocatechin-3-gallate (EGCG), one of 8 catechins which make up the green tea extract's antioxidant content.
Study results showed the average concentration of EGCG delivered by their Liposomal extract to be 6120 ng/ml compared to an average concentration of 612 ng/mlEGCG delivered by the standard green tea extract. EGCG was shown to have a 10-fold greater total concentration.
Organic Liposomal Green Tea
If you're looking to consume green tea without the higher amounts of caffeine, the capsules contain only 11 mg of natural caffeine each (compared to 30 – 50 mg in a cup of brewed tea).
These
capsules
also
offer
a
slow
release
into
the
bloodstream
,
due
to
the
Lip
os
omal
formulation
;
which
helps
so
that
you
have
steady
level
of
nutrient
delivery
.
Study results showed that the catechins remained in the bloodstream for 24 hours, whereas the standard green tea was cleared from the body after only 6 hours.
This means that standard supplements may require higher dosing and multiple doses per day.
The Liposomal formulation only requires one single dose per day to deliver the same levels of catechins.